Two Saturdays ago, my older son and I took a little road trip to this cute little yarn shop ("
Crazy for Ewe
")
in a cute little old town, Leonardtown.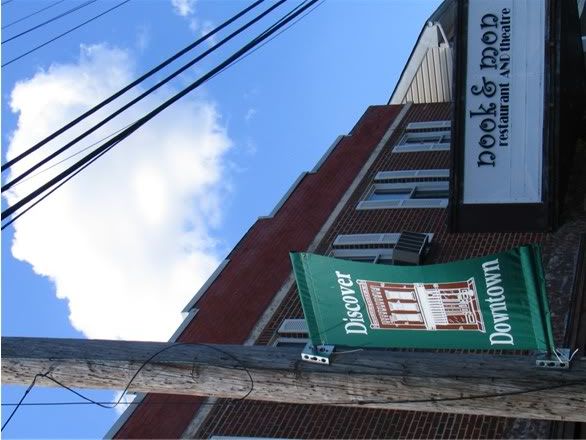 Downtown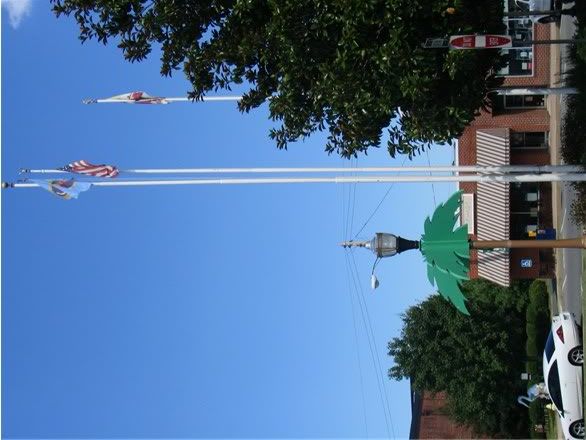 Flags in the Town Square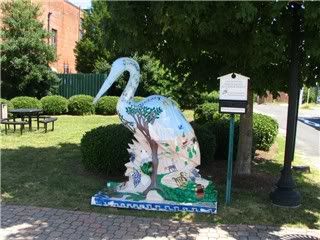 A painted blue heron!
We then moved on to Solomon's Island, the pier, the river and a view of the Thomas Johnson Bridge from below rather than above (see previous posts).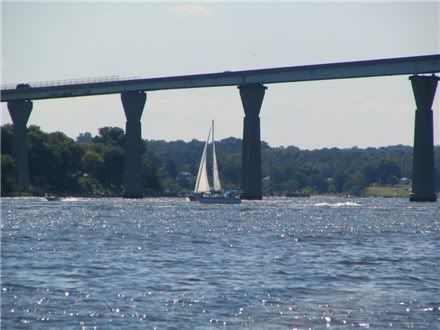 Sailing...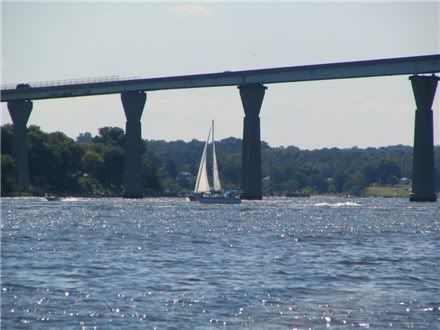 Sailing...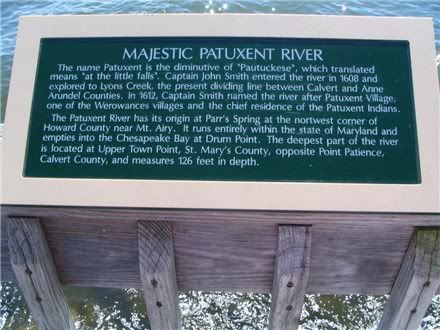 Over the bounding main (well, over the Patuxent River really)
~~~~~~~~~~~~~~~~~~~~~~~~~~~~~~~~~~~~~~~~~~~~~~~~~~~~~~~~~~~~~~
Besides a small boardwalk along the river, Solomon's boasts restaurants and quaint antique shops and such... one restaurant is actually ON the boardwalk: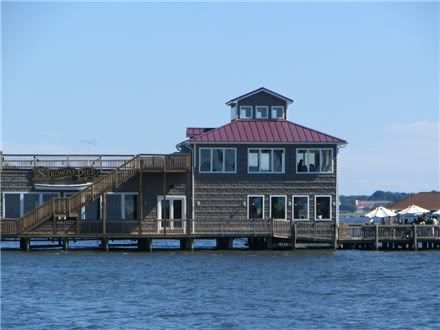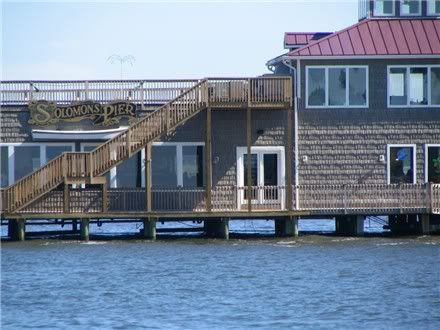 or rather, it is on the Pier!
It was bright and sunny and we wanted to see the Otters before the Calvert Marine Museum closed. So we took a look at the Solomon's Island Clock: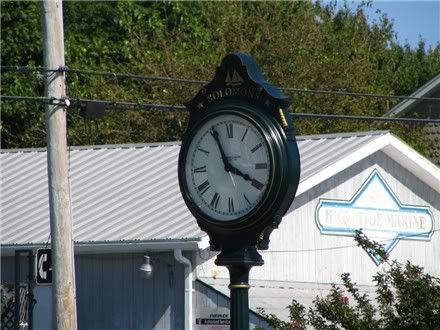 And decided we'd better skedaddle to make it through the Museum before its 5 PM closing time.
We did see the otters and I've already posted the best otter picture. They are fast, fast and sleek and fun to watch, but there are many other things to see and do around the Museum.
Like walk up into the restored lighthouse: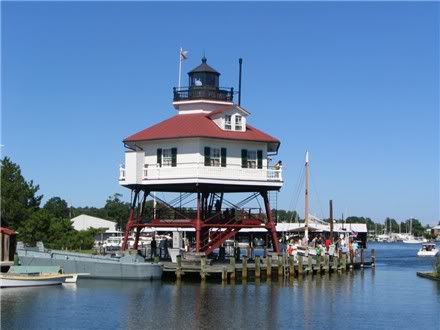 and take a ride on a boat which leaves hourly for a 45 minute ride guided tour around the inlet and the mouth of the Chesapeake Bay. The colorful assortment in the lower right of the Lighthouse picture is the line of the passengers boarding for the last ride of the day. Guess we missed that! :)
I've been working on a little knitting - but nothing post-worthy. I did get some Cascade 220, when I visited to the little yarn shop. I plan to try a hedgehog and perhaps a hat... more later when work progresses.
School starts tomorrow and, hopefully, we'll return to a regular routine around here.